"Brandfolder is like a Google image search for your own company assets."

Kathryn Castle
Director of Creative & Design Strategy,
Russell Stover
"Brandfolder has increased our efficiency because of the usability and ease of use. With a quick and simple search, 23 of our international partners can find exactly what they need, when they want it."

Anthony Nguyen
Director of Global Marketing,
P.F. Chang's

"Brandfolder gives us the competitive edge to grow and scale consistently at a rapid pace. I don't know how we lived without it, and I can't imagine managing our brand any other way."

Jill Bennett
Global Director of Sales & Marketing,
FINIS, INC.
Built for strategic marketing teams
Better Brand Intelligence

Our proprietary AI engine–Brand Intelligence–helps surface content quicker and provides actionable content insights to brand owners. As a result, marketing teams can strategically plan and measure, which helps allocate resources to the right people or channels and ensure budget is properly used.

Cost savings for you. Time savings for them.

Ditch the outdated and costly-to-manage FTP servers. With Brandfolder's cloud-based solution, assets are securely stored and surfaced in the natural way people search for them. No knowledge of naming conventions needed, and no more tracking down hard-to-find assets or reproducing content that already exists.

Launch better campaigns faster.

With a central source of truth for your stakeholders to access content whenever they need it and format to their heart's desire, your teams can instead work on strategic projects and launch better campaigns, faster.
260% ROI
after implementing Brandfolder
$1.2 million
in quantifiable savings
< 3 months
payback period
Transformative Insights

Having the right information is often the key to spending budget wisely, ensuring ROI on brand development, and making sure time isn't wasted on redundant tasks. Brandfolder's analytics allow your teams to create better, more usable assets over time.

Simplified Processes

Having assets in the wrong place quickly breeds chaos. Desktops, servers, and even Google Drive can't keep up with the daily evolution of a brand. Brandfolder can. You won't find an easier way to house, locate, update, and distribute your brand assets on a global scale, to all of your stakeholders.

Consistency, Impact, Growth

A consistent brand is an impactful one, and an impactful brand can't help but grow. Brandfolder gives your teams the analytics, templates, permissioning, and insights they need to be consistent, save time, and create on an entirely new level.

Faster Time to Market

Give your teams an easy way to be more agile and launch campaigns quicker. Thanks to Brandfolder's intuitive organization and self-service features, your teams will be able to find assets quicker and ditch the administrative requests like recreating that sales presentation for the 100th time.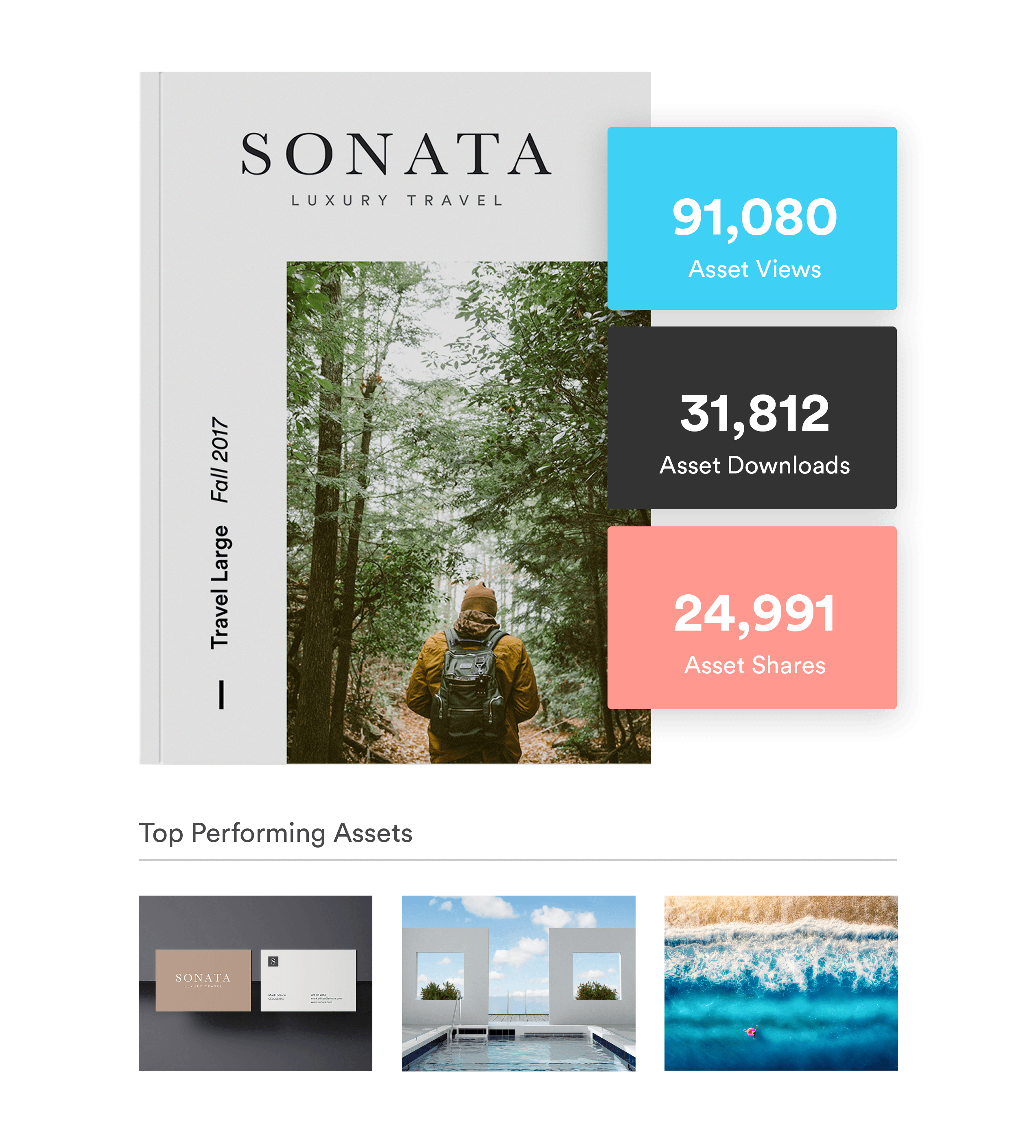 Brandfolder
integrates with that
On a mission to eliminate downloads all together, Brandfolder integrates with (and is accessible from) a number of daily-use software tools.