Creative Workflow
Streamline your creative process and the complete asset lifecycle. Brandfolder gives you the tools to quickly take content from concept to delivery and beyond, maximizing value across your brand.
Schedule a Demo
Optimize creative production

Brandfolder's creative workflow features eliminate delays and bottlenecks that slow down even the most high-performing creative teams. From intake and ideation to delivery, version control, and rights management, Brandfolder's intuitive platform helps free up creatives to do what they do best: create.

Collaborate seamlessly within a single source of truth

Building a brand is hard enough within any organization. Throw distributors, agencies, and contractors in the mix, and staying on the same page can feel impossible. As a central source of truth with unlimited users, Brandfolder ensures assets aren't lost in email, duplicated, miscommunicated, or relayed without final approval.

Accelerate campaign launch

Brandfolder coordinates teams to work on the campaign creative and implement its technical aspects in tandem. Agree on layout and create placeholders, using Smart CDN links, which automatically update as creative is approved. Iterate in real time as new versions are uploaded, making campaigns flexible and responsive.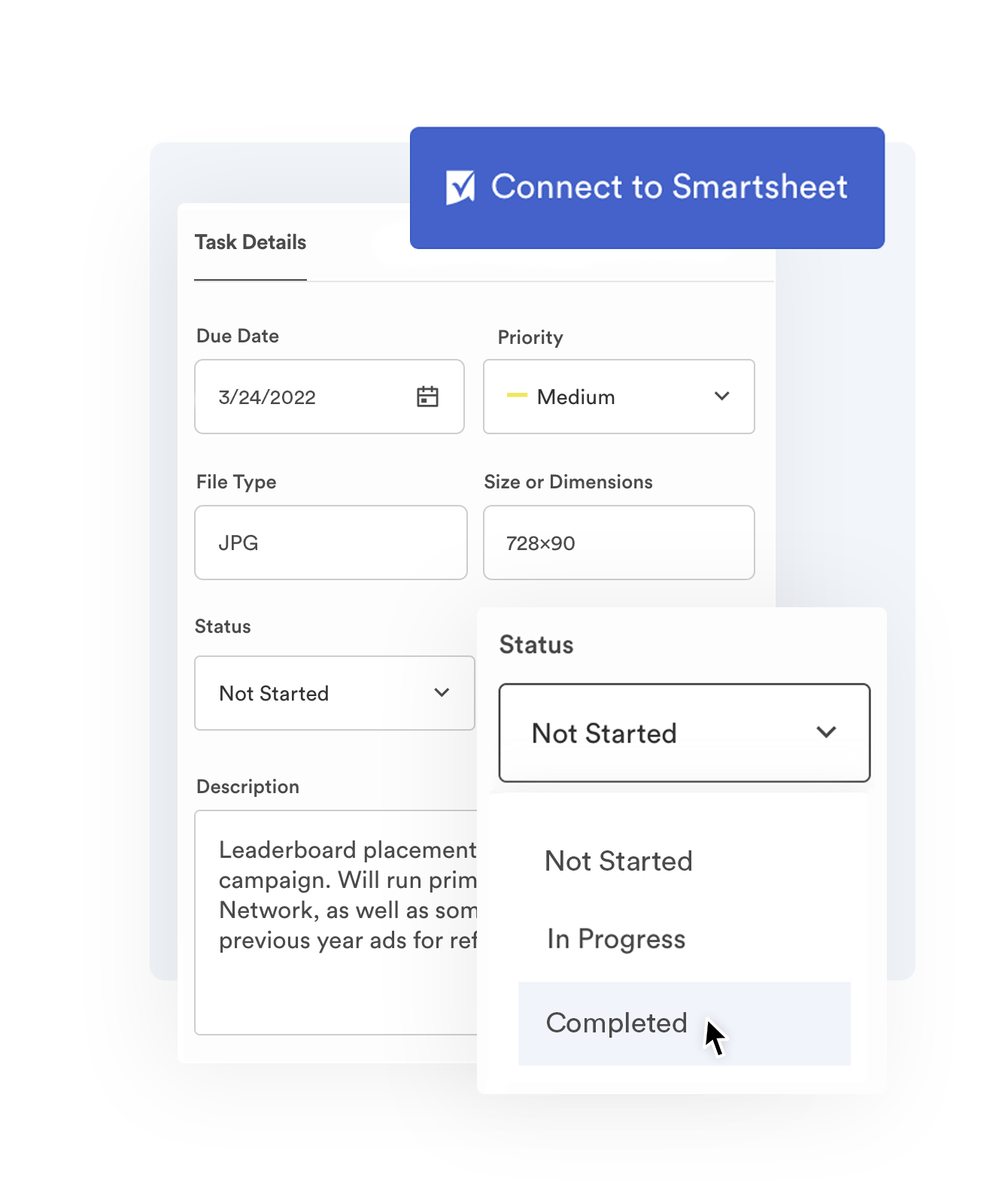 Features
Workspace

Optimize the creative process and organize works in progress. Outline project briefs, manage tasks, and view project status at a glance.

Insights

Incorporate insights from existing creative asset performance into the strategy for future content production and promotion.

Extension for Adobe Creative Cloud

Browse a library of approved assets to quickly find the pieces you need for your next big project, and seamlessly push completed assets into Brandfolder without leaving Adobe Creative Cloud.

Proofing

Streamline and centralize the review process with markups and comments on asset iterations securely in the cloud.

Approval & digital rights management

Brandfolder takes the guesswork out of controlling which assets are approved for whom, for when, and for how long.

Version control

Keep a complete history of every asset and its attachments. Eliminate doubt as to which asset is up to date, upload new iterations, and easily roll back changes if they don't land.
Develop & deliver
Kick off asset creation with data-driven insights while providing clear and actionable creative direction. Assign tasks within Brandfolder, including important details such as due dates, statuses, descriptions, and priorities. Works in progress are organized and even usable with Smart CDN to streamline development. When ready, collaborate on reviews in one centralized location until the assets are approved.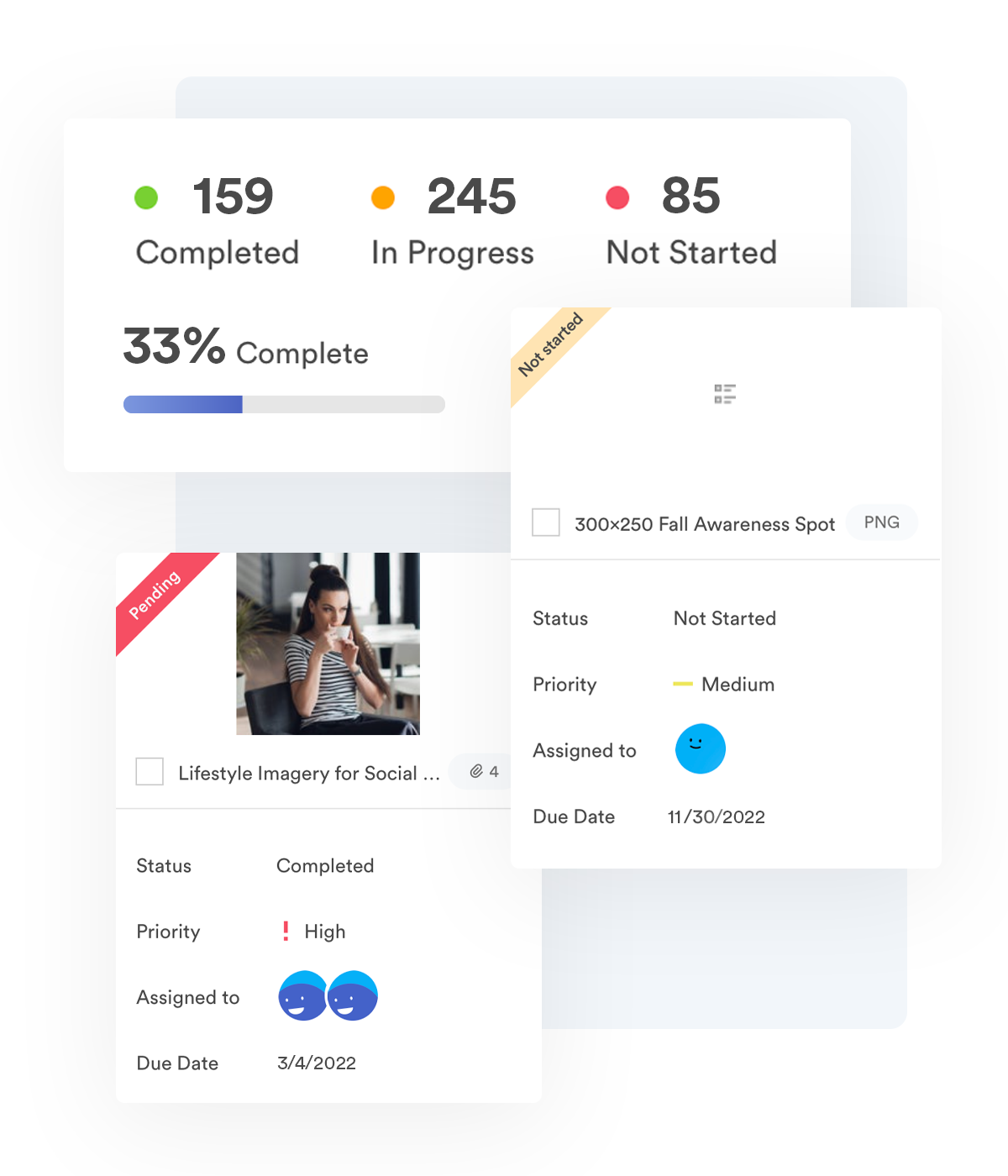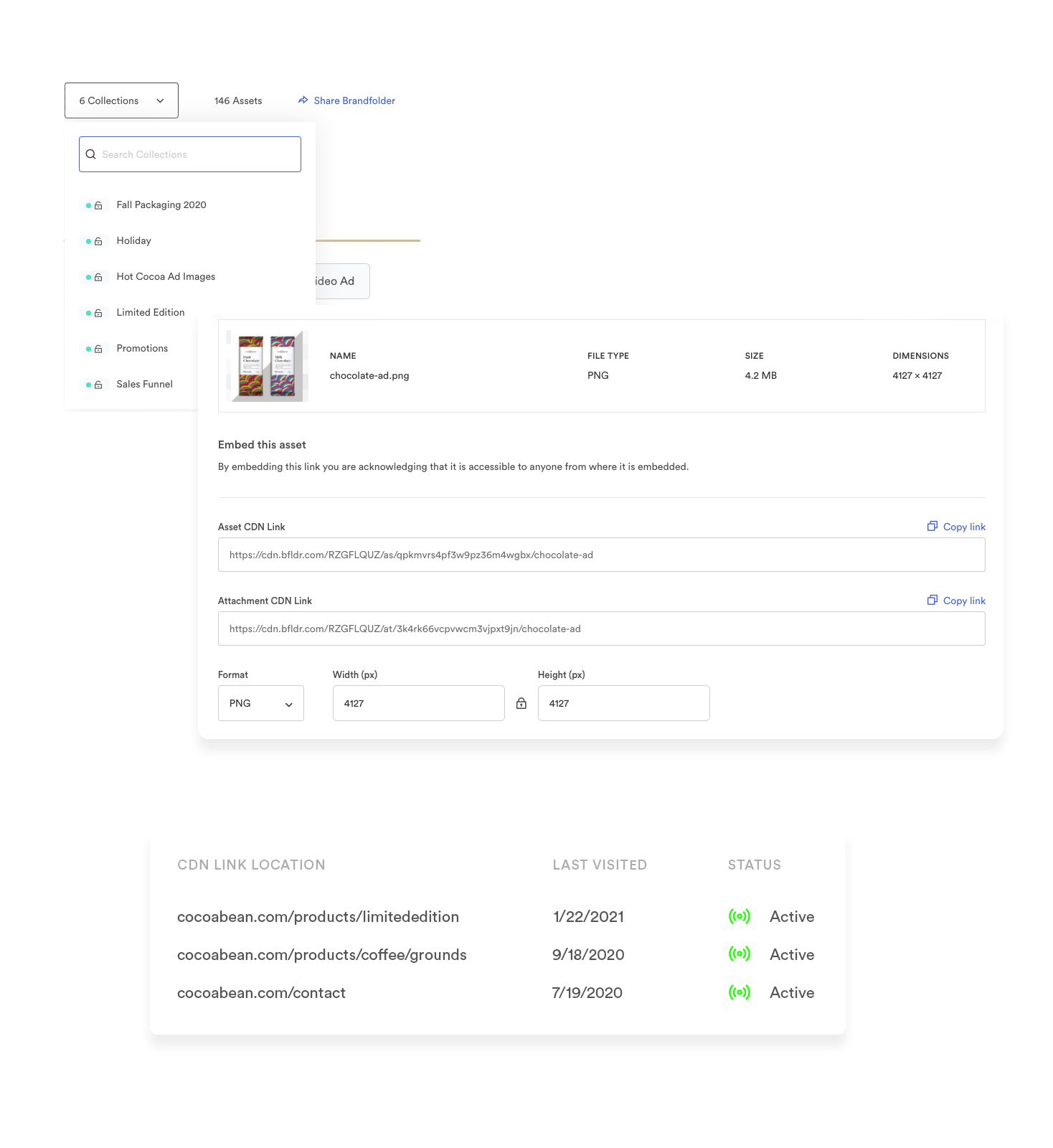 Put assets into action
Automatically get approved assets to everyone you choose, right where they expect to find them. Use Brandfolder permission settings to individually grant access or automatically distribute across your organization's unlimited users. Once made available, Smart CDN allows assets to be immediately published dynamically across channels and platforms.
Complete the asset lifecycle
Even the best creative assets don't last forever. As you monitor asset use and effectiveness, the time will eventually come for those assets to be retired. Brandfolder can schedule assets to be updated, replaced, or expired altogether. Smart CDN helps complete the asset circle of life, automatically replacing assets as you update them, wherever they're linked.