Templates
Empower non-creatives to customize content. Templates allow any organization to build consistent brand assets, on-demand, without sapping time from your creative team.
Schedule a Demo
One brand, many content creators

With Brandfolder Templates, anyone you choose for self-service access can be a content creator without the worry of whether the final asset will be brand-consistent. By allowing designers and creatives to set pre-approved elements for a given asset, it can be quickly recreated and repurposed for custom use across the organization.

More time for the creative team to be creative

Creative teams know it all too well; continuous requests for routine edits are a major obstacle to efficient creative production. Brandfolder allows anyone to find the right template when and where they expect, making quick changes just that, quick. Remove disruption from the creative process and add time back to the creative team's calendar.

Localized content, created from any location

Bring it home. Brands are increasingly connecting with audiences on a more personal level. This involves interests, cultural context and, of course, language. Too often personalizing and localizing content comes at the expense of consistency and speed. Not anymore. With support for multilingual fonts Brandfolder's templates empower people to create truly relevant content across the globe.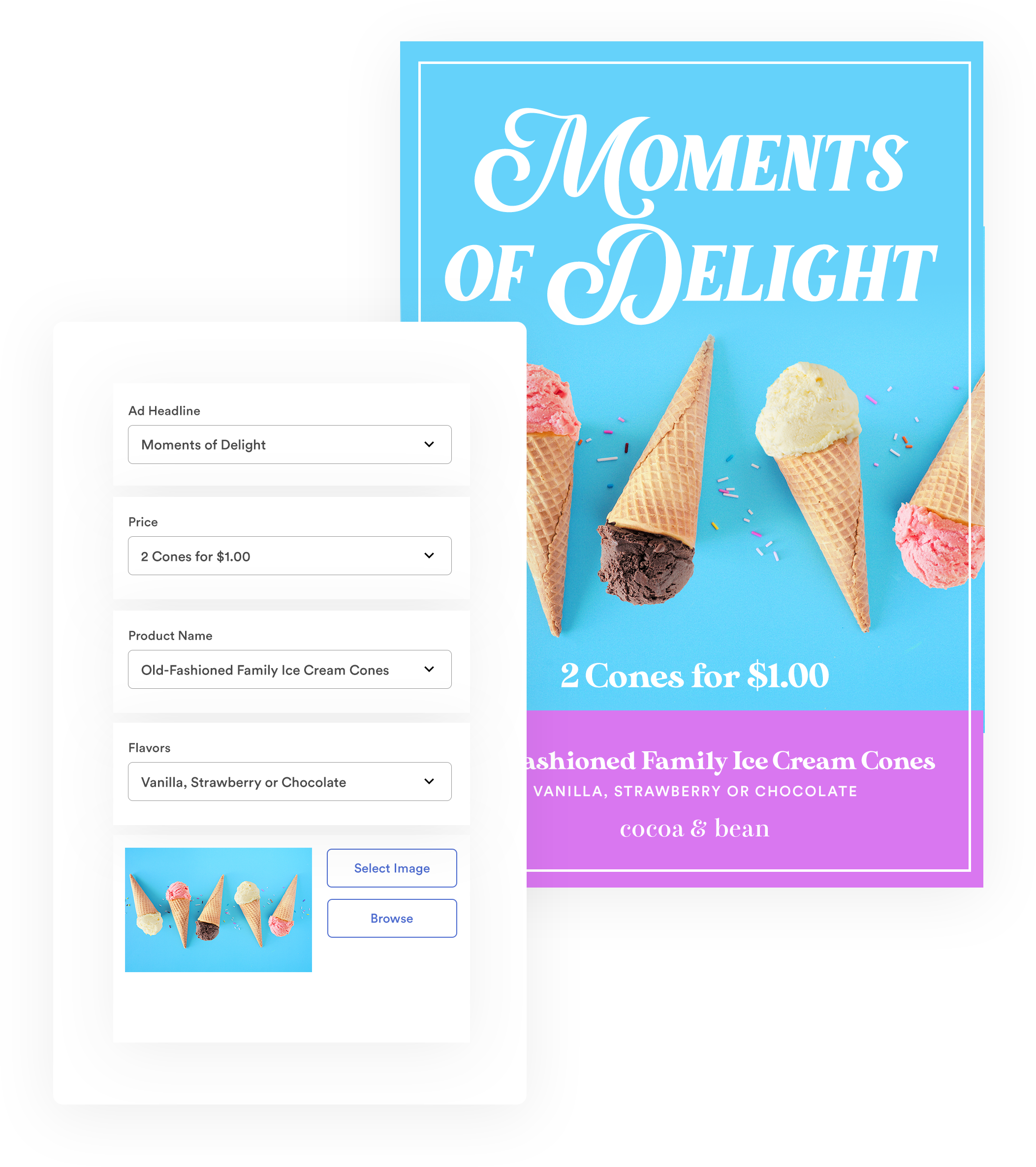 Features
Lock design elements

Version control is under control with the ability to lock design-sensitive aspects of any asset, leaving no room for customized asset templates to stray outside brand guidelines.

Edit text

Set predefined options for the customizable text elements of your asset templates or allow free-form input, taking yet another step out of your teams' personalization efforts.

Edit images

Swap images with ease by embedding files already in your Brandfolder or uploading them locally to ensure the message matches.

Approval

Break up the bottleneck that is the creative approval process by managing it to completion right within Brandfolder. Securely review when necessary and immediately release templates for customization when ready.

Export to multiple formats

Once customized, templates can be easily downloaded in digital and print friendly formats.

Web-to-print

Brandfolder's ease of use includes web-to-print, giving the option to quickly turn templates into tangible assets wherever they're needed.
Build with Adobe Creative Cloud
Brandfolder integrates seamlessly with the Adobe Creative Cloud, connecting your teams directly with brand assets without missing a beat. Turn Adobe Creative Cloud files into templates as the first step of the pre-approved, customized content workflow.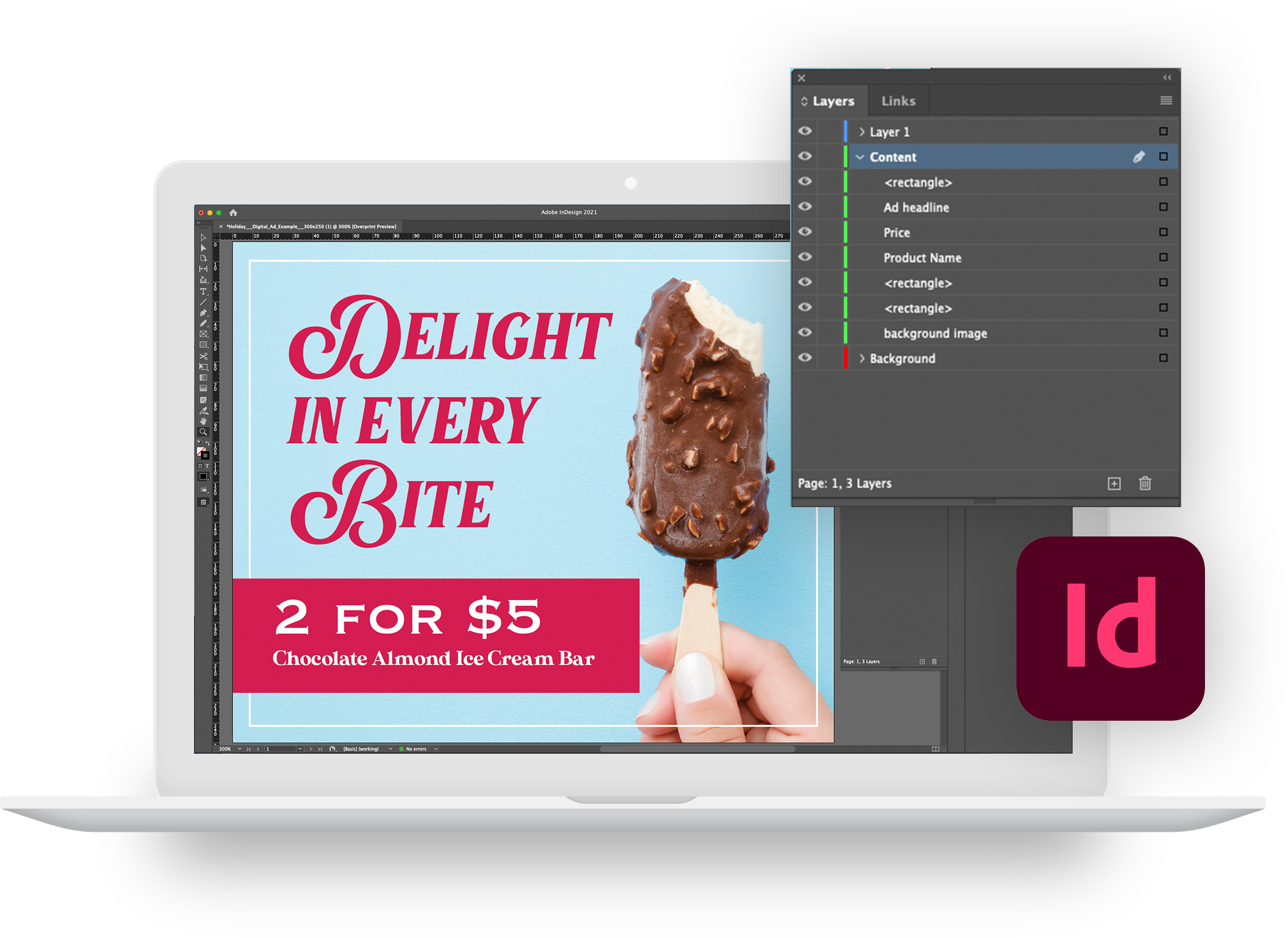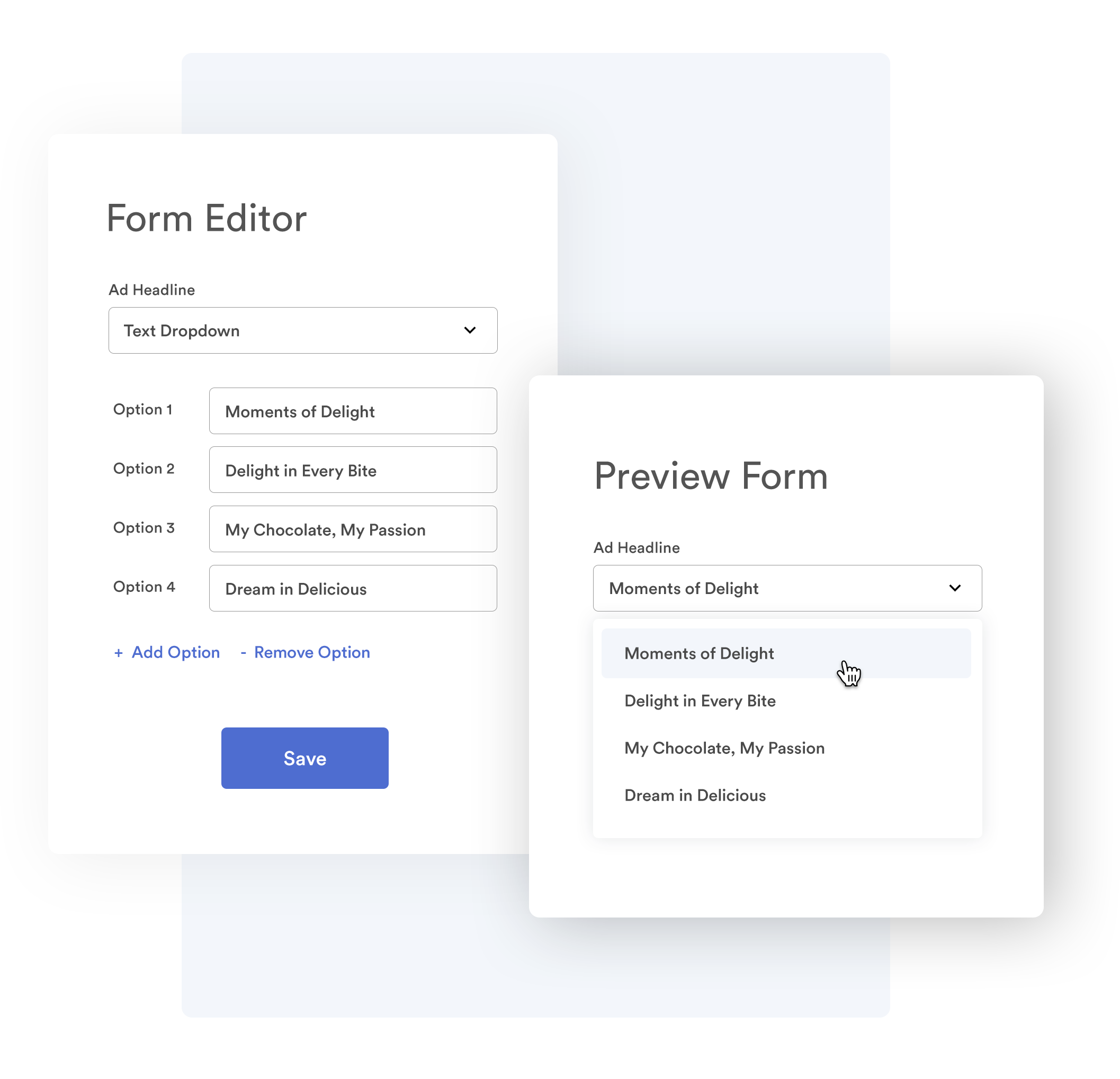 Set guardrails for creative control
Just because it's a template, doesn't mean it completely loses the need for creative control. Using best in class UX, easily edit who, what and how an asset can be customized and confidently watch the personalized content flow.
Personalize and distribute
Put that personal touch right at your teams' fingertips. Like any brand asset in Brandfolder, templates are found where and how you'd expect, using the world's most intuitive DAM search function. Editing is done just as easily, quickly taking content from designed to delivered.