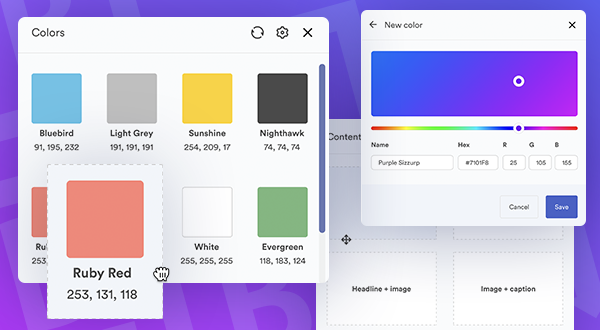 Brandguide
Keep your brand consistent, no matter who's telling your story with the always up-to-date, accessible anywhere Brandguide from Brandfolder.
Schedule a Demo
One stop shop for all things brand

Connect where your brand lives with instructions on how to use and expand it. Take the guesswork out of enabling new creators, both internal and external.

Express brand values with custom look and feel

Customize your brand guidelines to reflect everything about its identity. Choose the visual and structural elements that tell your brand story so there's no confusion about who you are, what your brand represents, or how others accurately represent it in their work.

Never worry about stale branding

With your brand in the cloud, you never have to worry that your team or agencies have out of date versions of your brand. Brandfolder's Brandguides are always up to date, easily made accessible and on-demand to whomever you choose.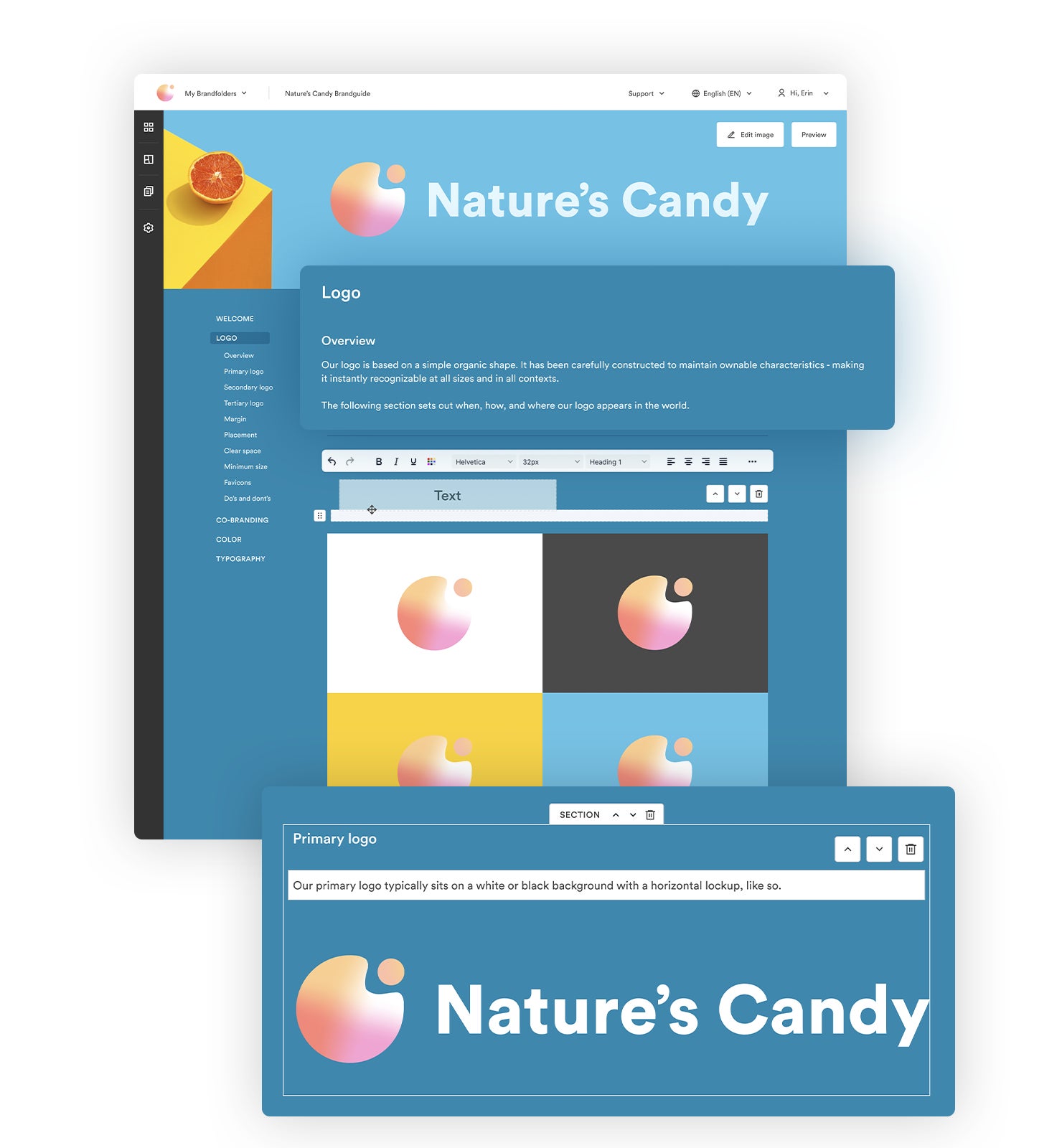 Features
Custom name, slug, and card image

Choose how people access your brand guidelines and how it will appear at the top level of your Brandfolder organization.

Custom styling

Choose font size, font type, colors, and favicon image for your brand guidelines.

CSS styling

Add CSS to fine tune every aspect of your brand guidelines look and feel.

Create sections and rich text

Create the structure of your brand guidelines so everything is clear and organized.

Embed images and video

Embed images and video right from your Brandfolder. You even have the option to make those assets downloadable right from your brand guidelines.

Preview

Check as you go that everything is looking tip top.
Define your brand guidelines and key assets
A lot of research and hard work goes into defining your brand and creating the assets that bring it to life. Unfortunately, we can't do that work for you, but Brandfolder is the best place to easily store, manage, share, manipulate, and analyze your brand assets across hundreds of formats including 8K video, documents, images, and 3D renderings.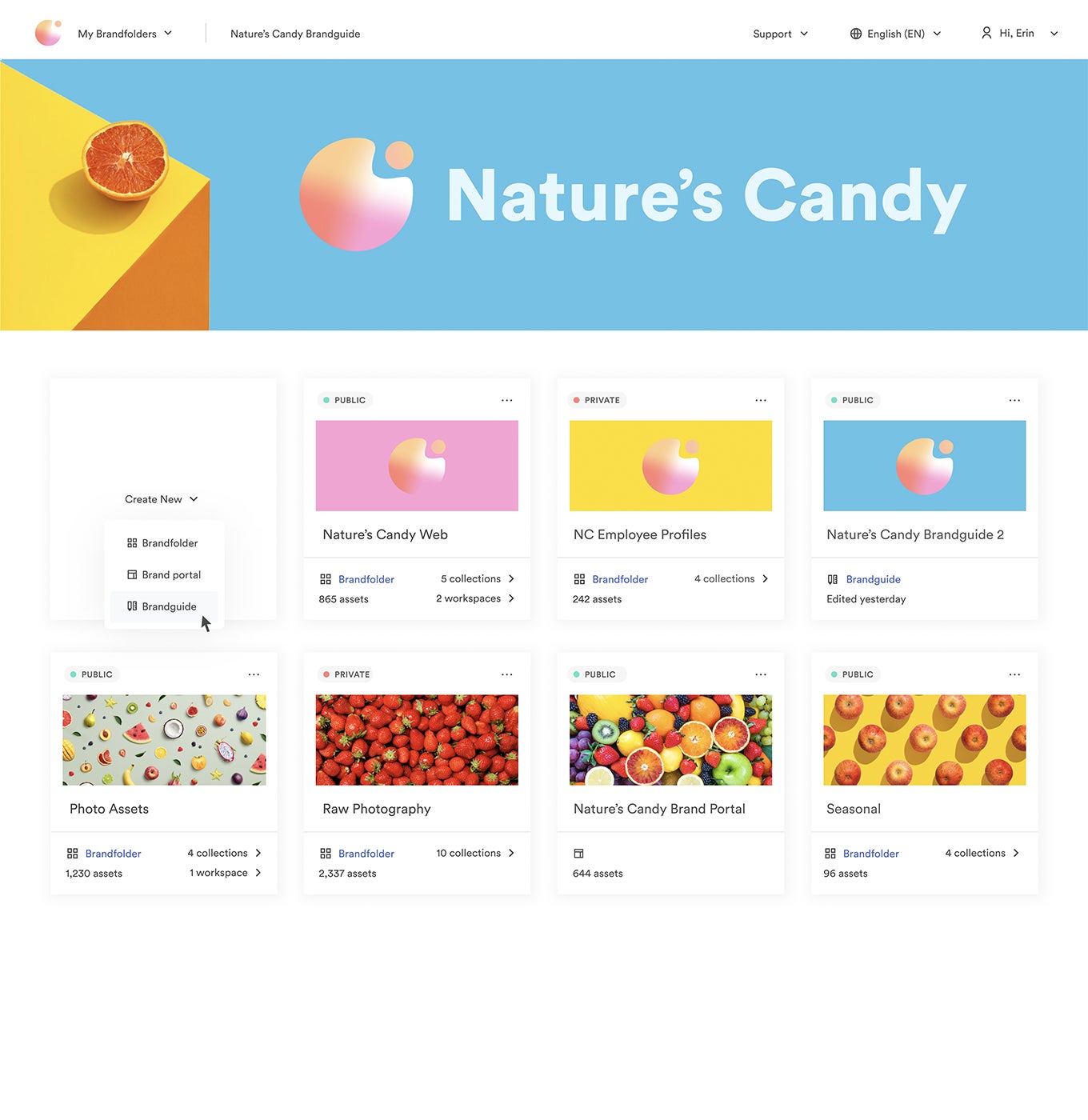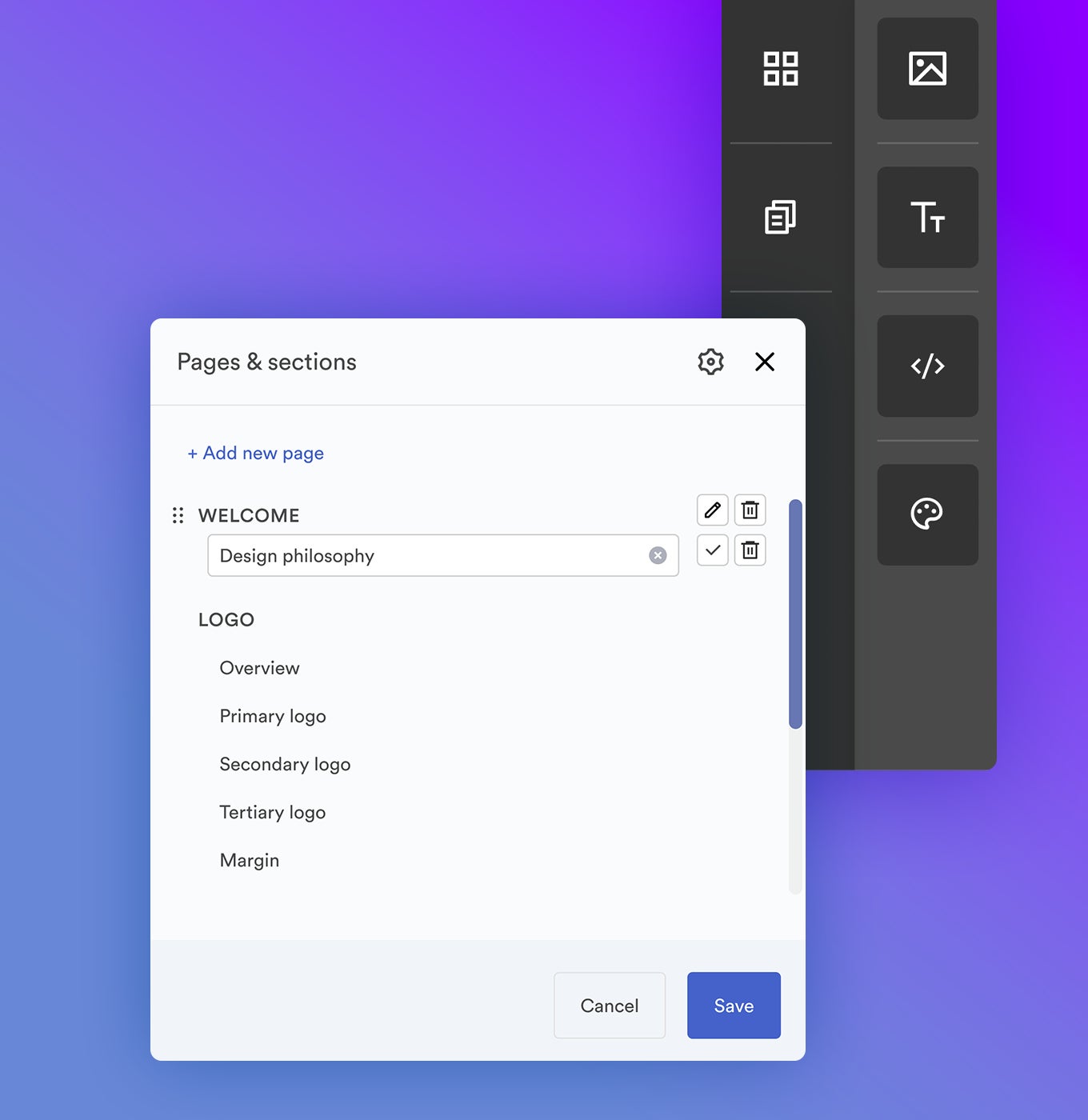 Construct and style
Once you've landed on the brand characteristics that best connect with your customers, build out your brand guidelines with the structure, content, and style you need to clearly communicate every detail and carry your business to the next level with Brandguide.
Enable and enforce
Build customer loyalty and brand recognition through consistency and integrity. Once your brand guidelines are built in Brandguide, you can share them with the world so no matter who is telling your story, it's told right, every time.